EC Miami is happy to welcome our new International Student Advisor and DSO – Dipshika Karki!  Dipshika will be in charge of all I20's for EC Miami student's on an F-1 Student Visa.
She will be here to advise students on immigration policy and will be assisting students on a daily basis at the front desk.
Dipshika wrote a short bio to share with you:
I am so excited to a new member of the EC Miami team! My name is Dipshika Karki and I am the International Student Advisor/DSO for Miami. I am originally from Nepal. My family and I moved to the Washington D.C. in 1997 as a fist generation migrant family. I hold a Bachelor's degree in Business Administration with a concentration in Marketing. Previous to this role, I was a Student Support Representative for Institute for Shipboard Education, UVA. I have the privilege of working and studying onboard while circumnavigating the world to 14 countries as a Global Citizen Ambassador. Till date, I have visited almost 19 countries and wish to one day to truly say, "I've seen the world".
I truly value education and understand the importance it has on shaping new generations by providing better opportunities for international families. I enjoy dealing with people of various backgrounds while learning new cultural concepts. I am elated to be working for a company who shares and believes in the same core values I do. I look forward to growing alongside the company while being part of a dynamic, forward thinking team.  I have a passion for traveling, music, photography, and design.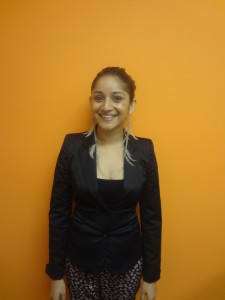 Comments
comments