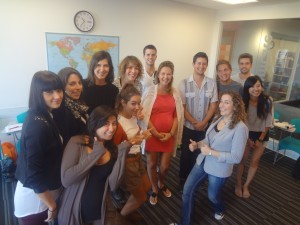 It may be a short month of classes at EC Miami, but we still want to congratulate the amazing Lynnette Rivers who was chosen as our Teacher of the Month for December. Lynnette, who teaches our Low Intermediate class, is originally from North Miami Beach, so she knows the area very well. She is always smiling and we are so happy that she is teaching here at EC Miami. Keep reading to find out more about Lynnette!
Teacher's Miami Recommendation
Try to branch out and visit Ft. Lauderdale! Las Olas Beach or Hollywood beach are also beautiful and full of new places to shop and eat!
Teacher's English Tip
Read Read Read! The more you read in English the better your English will become! Reading is super important!  You can read novels or magazines, anything as long as you are reading!!
Comments
comments