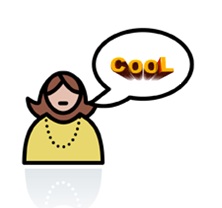 Every week, as I get new students, I can always count on being asked about places for them to go out.  More specifically, I'm asked about bars and clubs for them to visit.  I have to make a True Confession at this time:  I've never gone to a club on South Beach.  I'm not exactly what you would call "a dancer" (two left feet — my friends call me "The President of the Rhythmless Nation"), and while I am obsessed with music, the offerings on Miami Beach are not for me.  More to the point, I'm not into electronic music and all its various incarnations at all.  If an artist has "DJ" as part of his name, it's 100% not my kind of thing.
So, when people ask me about the famous clubs on South Beach like Mansion or LIV, I have to shrug my shoulders.  I've never been there, and have no interest.
But, if you are into Rock music (all kinds), there's a place just across Biscayne Bay (a quick cab ride) that I can definitely recommend:  Churchill's Pub.
A "dive bar" is a bar/pub that is considered to be a local neighborhood hangout.  Somewhere that people from all walks of life can feel comfortable, and drink/socialize cheaply.  Churchill's explifies the idea of a "dive bar" perfectly.  Churchill's first opened in September of 1979, and is considered to be a Miami "institution."    It's small, with a couple of pool tables, televisions for international soccer matches, and an area for live bands to play every night of the week.  Whether it's early Monday evening or late Saturday night, someone will be onstage rocking the crowd.  Local bands can always be found there (one of my personal favorites is Askultura), as well as national and international acts.  The people that frequent the bar, as well as the barstaff, are also very friendly and down-to-earth.  Even if I go to a show alone, I can be sure that I will have a group of new friends by the end of the night — and ringing ears from whomever played!
So, try a place that's off the beaten path!  Get over to Churchill's!  If you see me there, buy me a beer!
–Mark
Comments
comments