Chris Buchan
Pre-Intermediate
Teacher's Home State
Rehoboth Beach, DE
Teacher's Miami Recommendation
If you are looking for a great outdoors activity I would like to suggest taking a trip to the Everglades National Park. At Gator Park (24050 SW 8th St.), located within the Everglades Park, they offer airboat tours. This is a great opportunity for you to observe some of South Florida's wildlife in their natural habitat while riding down the river with an experienced tour guide. He'll share fun facts with you about the Everglades and help you to spot all those alligators lurking in the water. If you still want to see more, after the tour they offer wildlife shows with alligators. Remember not to get too close, they do bite!
The night life in South Beach is plentiful, but there was always that place that I was looking for after dinner but before the club. I am happy to say that I have recently found it. The Flat (500 South Pointe Dr.) has just recently opened and is the perfect, cozy spot for having a drink with some friends. They do not have a large menu, but they do serve appetizers and amazing cocktails. They have great service, an amazingly warm atmosphere, and the mood is terrific.
If you are in the mood for some delicious ethnic food, I would like to recommend our local Haitian restaurant Tap Tap (819 5th St.) They are open until 11pm every day of the week and on Saturdays nights they always have live music.
Teacher's English Tip
Study hard! Yes we are in Miami for a reason and we all do love to party, but a student who reviews what he/she has learned each day and who does their homework sees more results than one who only comes to class and does not open their book until the next class. Study hard and you will see the difference!!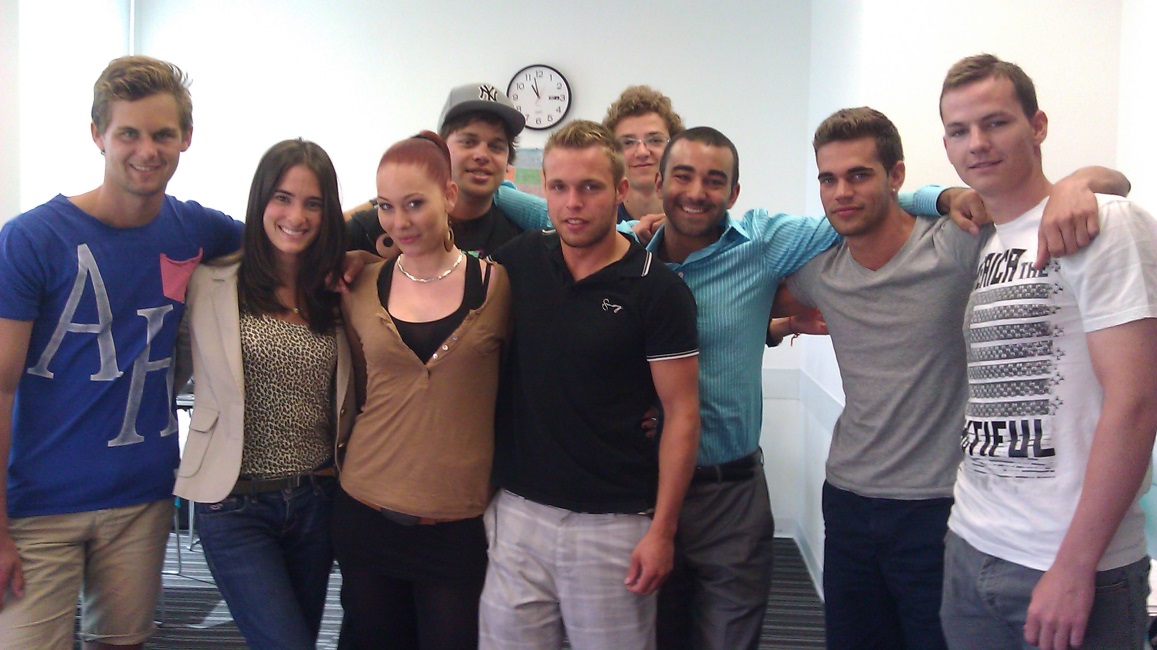 Comments
comments