Key West – By Marisa
A trip to Key West the most southern point on the east side of the US, is something that we highly recommend you to do. We have both been there and we would like to tell short about how to get there and what to do.
There are different ways to go, one way is to go on a one day trip with Half Price Tours which is very convinient and cheap. Another way is to rent a car and gather a group which can be very fun. There are several car rental shops located on South Beach and also at the airport. Do some research in advance there are many rentals and prices can vary widly. The road down to Key West may give you some good sights so take your time an make some stops on your way. Hotels or hostels is easy to find and with resonable prices some places is also recommended by previous back-pacers. So if there is lack of people in in your group or just hard to figure out and land on an activity that suits everyone, find a back-pacer that think like you.
Attractions:
If you want to learn something about the history of Key West,  sightseeingtours can be done by busses who will drive you around in town while you can practice your listening skills by listening to the tour guide. If you want to see Key West from the water we recommend you to do a jet-ski tour around the island, it takes about 2 hours. Other adventures can be snorkeling, parasailing and sunset cruise (check that in advance), which is cheaper to do here than in Miami. Do not forget to look for the most southern continental point, picture beneath and watch the sunset at the marina.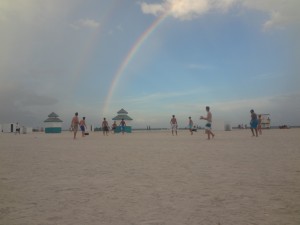 Comments
comments