Red Bull brought its "Flugtag" event to Miami In September!
For the uninitiated, competitors from around the world compete in five different cities on that day to see who has the best homemade "flying machine".  Of course, this needs to be done next to a large source of water, as these "machines" aren't very air-worthy, and everything that goes up, must come down.
Several students from EC Miami went to the event on September 21 (with lots of sunscreen, of course!)  Thanks to Katia Delseth, one of our FCE students, for the picture!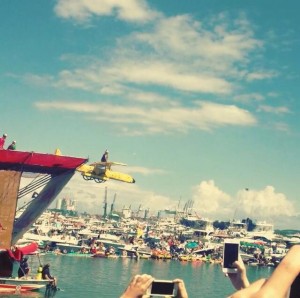 Comments
comments