Every month, we invite a guest to come to our school and give an academic-style lecture to the students.  Students write essays on the lecture, and a winner is chosen.  This month we have TWO winners!
Tolmage Thornhill works for Miami city regarding community service.  She gave us a lecture about what community service is, and what they do for the city.  Generally, community service is a kind of safety net.  For their city, they provide a wide variety of services both hard and soft.  Community service is provided by federal, state, and local programs.  Federal community service is done by the United States government, like SNAP, Social Security, medicare, and TANF.  State programs are done by various departments like the Department of Children and Families.  State programs also work together with local programs.  For local programs sources of funding are important.  About community service, I think the system is too complicated.  Usually people who need help are not able to find information and prepare for eligibility.  So I thought that people who are working for community services need to find actively find people who need their help.  She also introduced an interesting volunteering program that I can participate in.  Besides, she talked about the seven habits.  The seven habits are to be proactive, with the end in mind, put first things First, first think win-win, seek first to understand, then the understanding, synergize and sharpen the saw.
–Lean Park is a High Intermediate student from South Korea.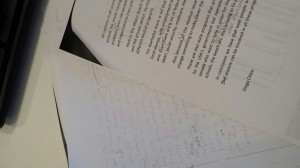 Comments
comments