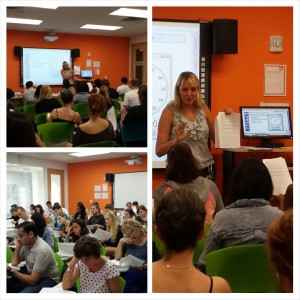 Was your New Year good?  Did you make your resolutions?  Have you broken them yet?
Here at EC Miami, our New Year has been particularly busy.  This is the first full week of English classes in Miami in 2014, and we started it off by having more than 80 new students arrive for orientation and start their English classes in Miami Beach.
The first day is whirlwind of activity for our new students.  Not only do they take an evaluation in order to be correctly placed into a class, but they also learn about the school and about the local area as well.  It's also an opportunity for them to take a short walking tour of the immediate area, and many of them went to the beach for the first of what is surely many visits.
New Year.  New Classes.  New Students.  Happy 2014, everyone!
Comments
comments