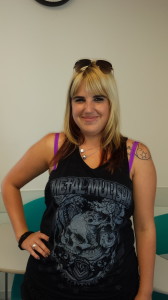 Sabrina Felix, taking an English course in the US here at EC Miami, is one of our newest Student Ambassadors!
Hey there my Name is Sabrina.
At the moment, I'm living in North Miami Beach.
I'm coming from Switzerland, near Basel.
Now, I have been here for four weeks and I love IT. The beach, the ocean, and of course the school:-)
So, when you need any help you can reach my in person at the school or by message on Facebook.
Comments
comments