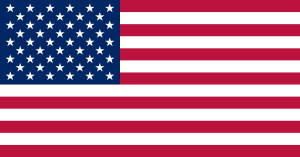 The sound of fireworks is in the air, and the scent of BBQ as well.  It's Independence Day in the USA, and as a result, EC Miami is closed.  That's right, no English courses for our students today!
Founded in 1776, the United States is celebrating 238 years of being a nation, after winning its independence from England.  Starting with thirteen original colonies (represented by the thirteen stripes), the United States of America now has 50 states in its union, each represented by one star on the American flag.
There are many activities happening in South Florida for this long weekend, both tinged with patriotism and others just taking advantage of the three-day-weekend.  Whatever you do, be safe!
Comments
comments