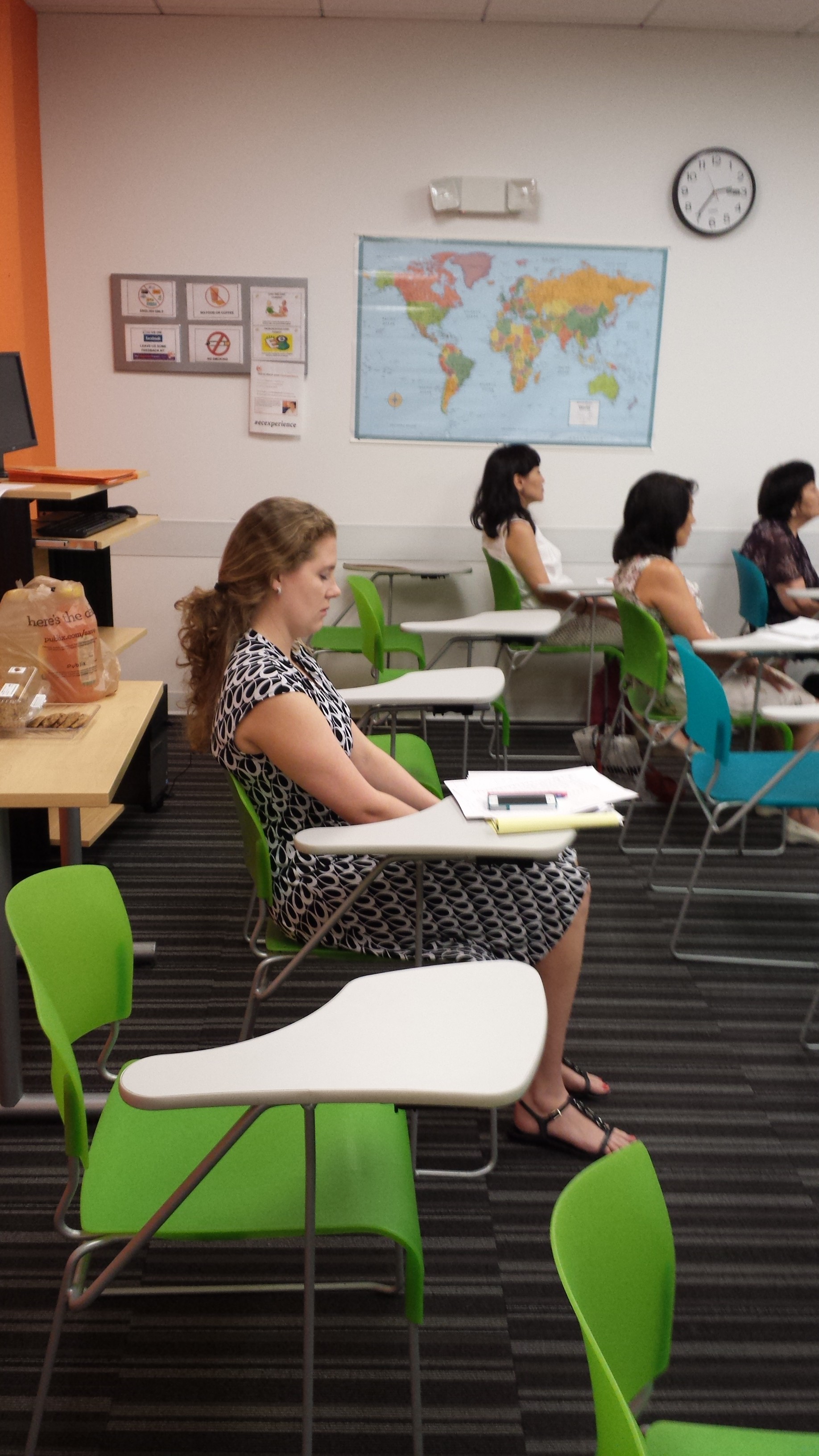 Here at EC Miami, we try to provide many opportunities for our students to practice outside of their English courses.  Many activities are organized (such as this weekend's BBQ), and we also invite outside guests to come to the school and give a lecture on a topic of interest.  Often, teachers at the school will volunteer to speak about something that they are particularly passionate or knowledgeable about (Like Eric's SCUBA lecture last month!)
Today, Michelle gave two lectures on relaxation techniques.  Looking at the picture above, you would think that Reese was taking a nap in class, but really she was practicing a breathing exercise that Michelle was teaching the group at that time.  If there were audio, you would hear Michelle counting and talking them through the exercise.
Students that are here for an Academic Year in the USA are required to write about the lecture the following week.  Check back soon to see the student writing!
Comments
comments