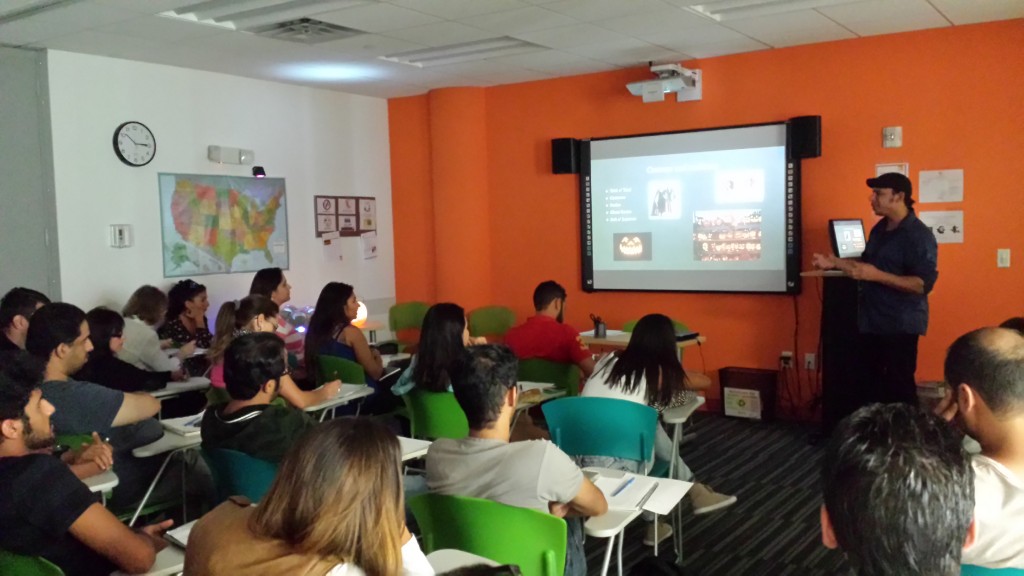 Today, Eric gave his most recent academic lecture … this time about Halloween!
Eric told us about the history behind this "holiday" (we still work, so it's hard to consider it to be a real holiday). And, in true Eric fashion, he made sure to create spaces during his lecture to try and scare the students and staff. In the spirit of Halloween.
He also had some examples of jack-o-lanterns — pumpkins that he carved himself. He's become pretty famous here because of what he can do with them. Next Thursday, come to the student lounge and learn how to do them, yourself!
Find out more about General English courses in Miami
Comments
comments