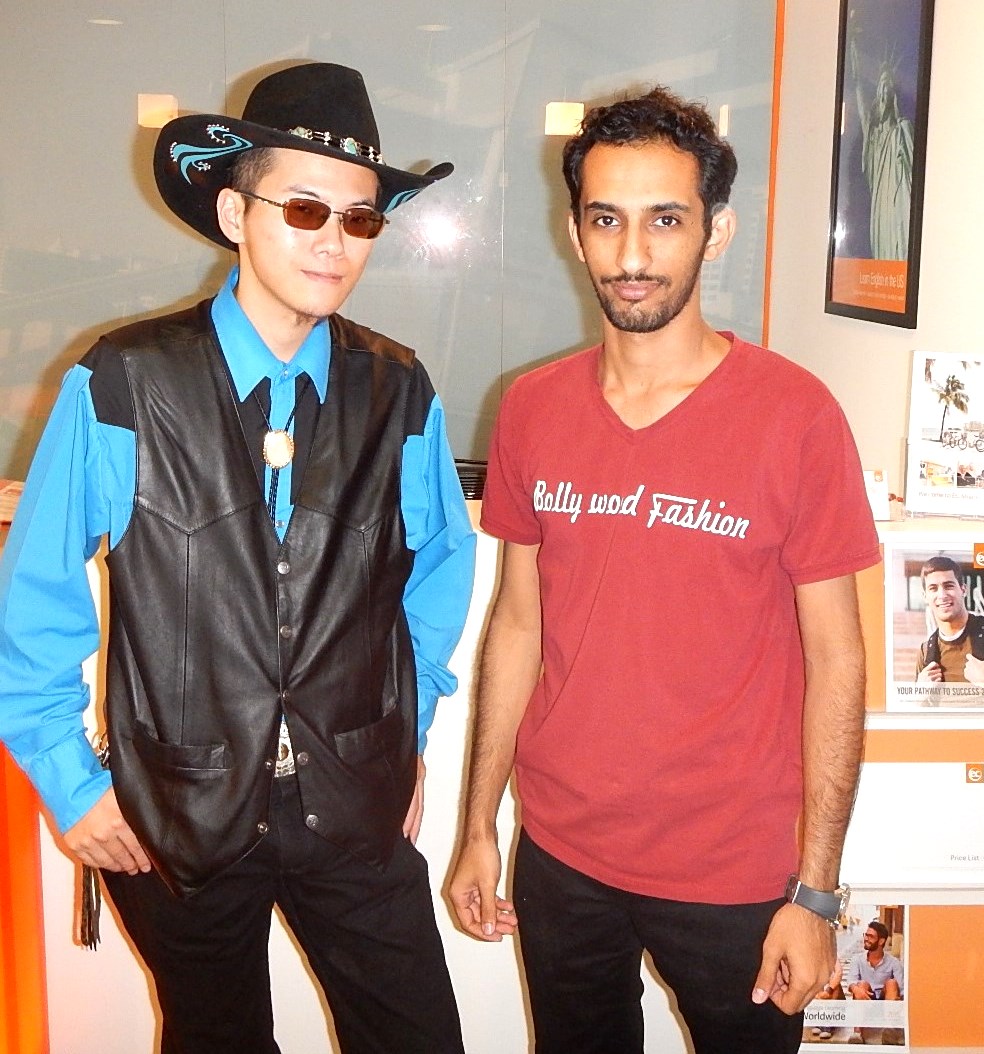 Dai and Mohammed are talking about English courses in USA!
Every week we receive new students from around the world here in our English school in Miami. Dai and Mohammed have been taking English courses with us since August and are currently taking one of our Academic Year courses.
Why did you choose to study in Miami?
Dai: My goal was to improve my English and I didn't want to be surrounded by a lot of Japanese people.
So I looked for an agency and they told me I should go to the EC Miami Language School. EC Miami is the ideal spot since I can speak English a lot.
Mohammed: For my first time in the USA, I wanted to be in a nice city. I chose Miami because the city looked nice and the weather did too.
What did you learn?
Dai: I learned how to make conversation in English, how to study and to make new friends. Now, I know how to speak English for everyday life. I improved my speaking English skills.
Mohammed: I learned how to express myself more naturally and clearly. Now, I can speak with other people in English, I can ask questions. I really think that my English has improved since I came here. When I first arrived at EC Miami, my level was elementary.Now, I'm low-intermediate. I'm proud of myself!
What was your favorite EC activity?
Dai: I know that it is not an activity but I really like my elective class, Survival English!
I can participate a lot and my teacher is awesome! I would recommend the English Center in Miami  to my friends.
Mohammed: I really enjoy the Chill and Chat class. It's fun and you learn a lot from other cultures.
I like to talk and to exchange with other students.
EC offers many English Courses, including English for Work in Miami
o Find out more about our English for Work program in Miami
Comments
comments