EC students share with us why they chose to take our ESL Miami courses! Come meet one of our students in the spotlight, Dai from Japan!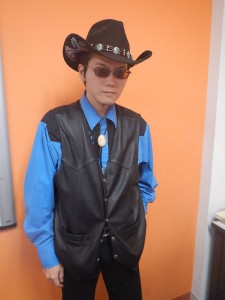 At EC Miami our Students like to write testimonials about their unique experience at EC Miami. Some students write it in first person, other students write in the third person. Student testimonials are great because it allows the students to express themselves freely, and share their opinions with the world. See below what our student Dai had to say about his experience at EC Miami.
Came to Miami Beach because he wanted a place with no Asians (for English). American friends want to talk to him because of his outfits. He saw Bttf 3 when he was a kid, and wanted to dress like MJF. In SF he dressed in hip-hop style, but thought that it couldn't be appreciated in Miami Beach. He gets along well with the Saudi guys, they like him because they have things in common.
Name: Dai Okamoto
Nationality: Japanese
Course: Academic Year 30
Level: Pre-Intermediate
Comments
comments