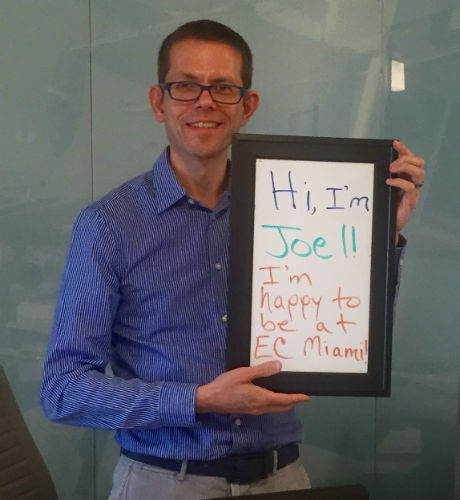 We welcome Joel Krikorian, our newest staff member here at EC Miami! He is our new Student Services Coordinator, and his goal is to ensure that our students have a very positive experience while they take English classes in Miami. He mostly sits at the front desk, answering students' questions and helping them with any concerns that they may have.
Before joining EC Miami, Joel taught English for approximately four years, including one and a half years in Korea. He also worked as an administrative support professional for seven years and in financial services for four years. He has a bachelor's degree in political science, a master's degree in applied linguistics/English language instruction, and an educational specialist degree in teaching English to speakers of other languages (TESOL).
Joel looks forward to working with the teachers, staff, and students at EC Miami! Say hi when you walk into the school!
Comments
comments