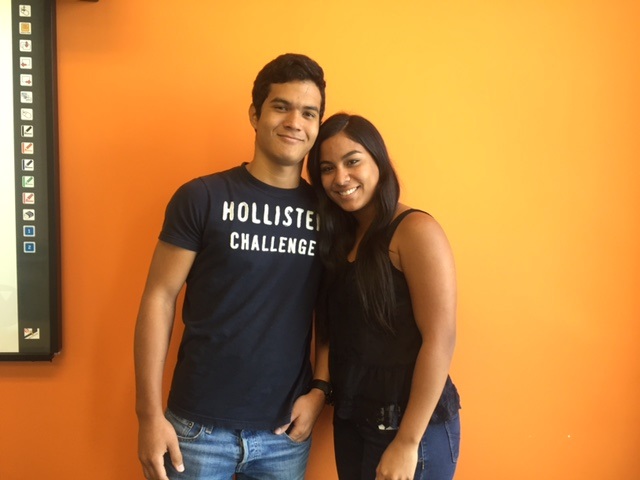 Currently we have two sets of twins at EC taking English classes in Miami! Maryangel and Humberto are from Venezuela.
Here is what Maryangel has to say:
"First of all, I chose the destination because the weather; it is very good! I couldn't live in a cold climate, so I love Miami's weather and the beaches. I'm improving my English a lot. First, I can say my teachers are the best. Second, where I'm living most of my friends just speak to me in English, so that helps. I will remember my teachers, my friends, and the good things that I have had!
About my twin: The best thing about being twins is that we can trust each other, we spend a lot of time together, we have many things in commin, sometimes we enjoy doing the same things, we go out together, and support each other mutually. Sometimes we have our problems but we can't stay mad at each other for long. Sometimes we fight but we can always support each other and solve the problem together. I could say he is the best brother ever and I love him so much."
This is what Humberto has to say:
"I chose Miami for its climate and beaches, also for the city. I have been before and I liked it. Since I came to Miami, I've learned a lot of things. Now I've improved my English. My first day I didn't know how to keep a conversation. Now I do. I like sports activities. I've met a lot of people form different countries.
One thing that I like about being twins is that we are always supporting each other. We are always together. She's a great sister!"
Comments
comments