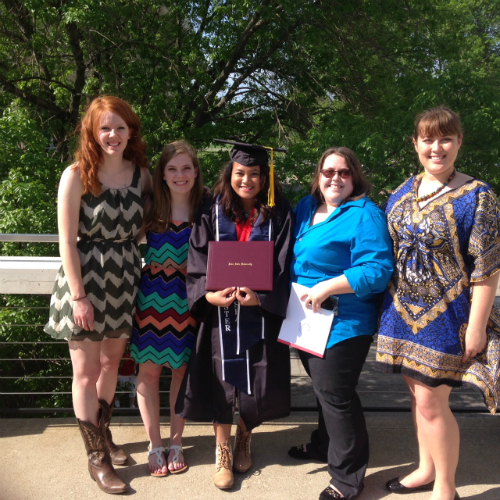 Hi friends! My name is Nur Hazlin (Lynn) Herman from Kota Kinabalu, Malaysia. I will be interning with EC Miami for a year, starting from August 3rd. Upon graduating from Iowa State University with a double major undergraduate degree in Economics and International Studies, I could communicate in English, Malay, and Indonesian fluently. I am currently learning French on the side. After participating a study abroad program conducted by University of Virginia known as Semester at Sea, I absolutely love getting to know people from different parts of the globe and immerse myself in their culture. EC Miami provides me a work environment that provides me the opportunity to relive my Semester at Sea experience.
I love traveling. I got my love of traveling from my great-grandfather. Being blessed with the ability to study at Iowa State University and participating the Semester At Sea program, I have been to 22 countries at the age of 22. One of my favorite place I visited was Italy. The reason I fell in love with Italy was I saw what Italy had to offer, historically and culturally, when I visited the excavating site of Pompeii and the island of Capri. One day, I will walk with the penguins and it is a promise that I made to myself a year ago. I love reading as well. One of my favorite quote is written by Mary Kay Ash in her 'Miracles Happen The Life and Timeless Principles of the Founder of Mary Kay Inc' book.
There are four kinds of people in the world

Those who make things happen
Those who watch things happen
Those who wonder what happened
Those who don't know that anything happened

I knew from a very early age that I wanted to be first on that list!

Mary Kay Ash
I am new in the area and I would love to have someone to explore Miami with. If you know somewhere cool for coffee, dinner (I love food), and a place to hangout, don't hesitate to tell me!
Check out English school in Miami!
Comments
comments