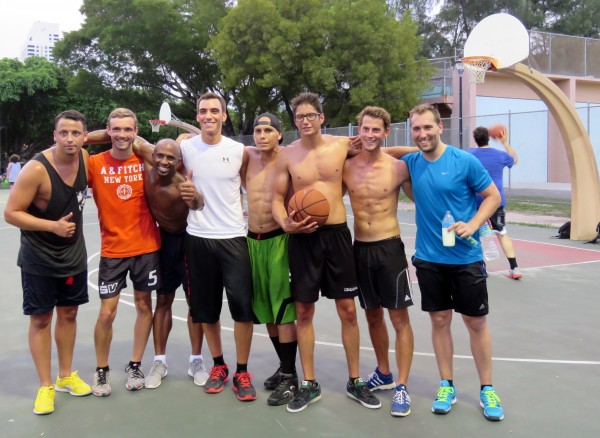 Every Wednesday, the students participate in a friendly basketball match led by an EC Miami English teacher, Gammal Zambrano. According to Gammal, "Basketball is a very complete physical activity. Everybody plays football (soccer) … Why not break the routine? Try something different!" Gammal decided to create the EC Miami Basketball Club to encourage students to live an active lifestyle and learn something new. The students who join always say they have a great time!
Last Wednesday, two EC Miami English teachers and their students played basketball at Flamingo Park. This beautiful park is located in the heart of South Beach, within walking distance from the school. The teams were divided into Team Gammal and Team Chris. (Chris is another EC Miami English teacher.)
Each month, EC Miami plans various activities for students to be a part of Miami's unique melting pot of cultures, while they learn English. Each activity gives students a chance to interact with other teachers and students, while helping them to improve their English. Come join our school and have some fun while learning English!
Comments
comments