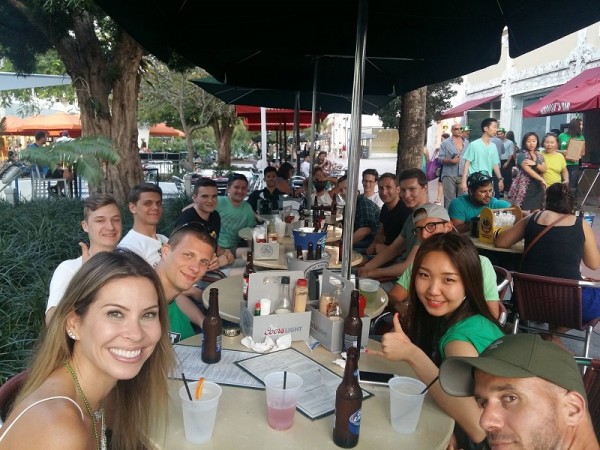 Let's flashback to last week on March 17th. Our EC students were ready to celebrate St. Patrick's Day with Emman at Finnegan's Road, near EC Miami.
St Patrick is one of Ireland's patron saints and many Americans with Irish ancestry remember him on March 17th.
Around 15 EC students had an Irish drink and food last Thursday. Fancy green or orange drinks to remember the Irish flag's color, a lot of laughs and a second round of beers. This is what you missed if you didn't celebrate St. Patrick's Day!
You can find more pictures on our Facebook Page.
– Celine, France
Comments
comments