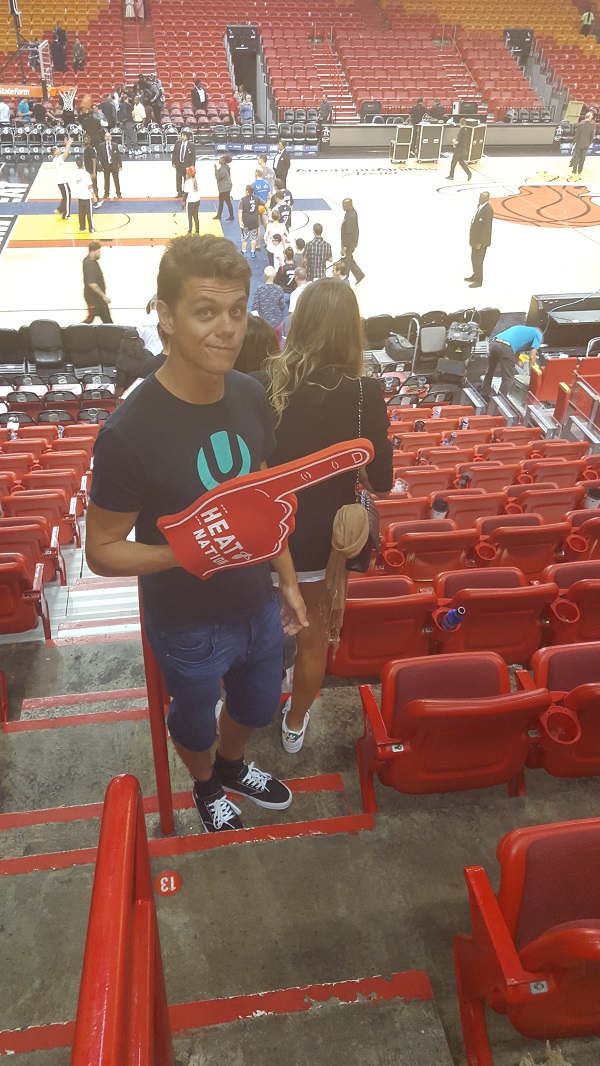 Meet Philip, 23 from Switzerland. He is a new ambassador and when he is asked about EC Miami, he replied:
I choose Miami Beach because some of my friends were at EC Miami and they recommended it to me. I also got here because of the mostly good and warm weather and of course the parties.

Here I learned a lot about the people in Miami and also about the city itself. I was also able to see my first progress after three weeks at school. I'm really happy that EC is a modern facility with colorful chairs and walls, it makes everything look comfortable and friendly. The lessons are build up in a good way and easy to follow.

Currently my favorite activity was the Miami Heat basketball game. I was able to get the full atmosphere and feeling of a real American game. It was very entertaining.

To the question "What did you like the most about your accommodation?" I answer without hesitation my neighbors. Whenever I walk out of my room I see some other students that I can sit to and chat. No matter if you go to the beach or to a party, there are always some students that will join you. In other words: You're never bored at the Loft if you don't want to.

Today, my new friends are mostly from Switzerland, but also from Sweden, Turkey, Netherlands, Denmark, France, Brazil, Korea and Italy. I will remember my new friends, the activities and Miami itself.
Comments
comments