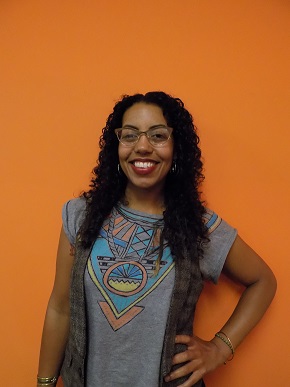 We are excited to announce that Michelle Brillouet has been promoted to the role of Director of Studies, effective Monday, May 2nd. She has jointed EC Miami since 2012, just two weeks later school opened, as a PT teacher. How amazing is it that she started as a PT teacher and promoted to the Director of Studies? She deserved to be respected! We set up a time to have an interview with her.
Q1) How do you feel about being promoted to the role of Director of Studies?
Michelle: I feel very excited for this new opportunity and hope that I do a good job. It is a bit of a dream come true for me and look forward to the next chapter of my EC journey.
Q2) Starting from PT teacher to Director of Studies, you have made such an amazing achievement. What did it propel you?
Michelle: I have been in the education industry for 15 years and I feel that this is a natural progressions in my career. It is also a testament that anything is possible and that you should always follow your dreams!
Q3) What is your next goal?
Michelle: Hmm, good question. I would say my next goal is to go into teacher and product development, maybe? I also like to see how life unfolds and take the opportunities as they present themselves.
Q4) Do you have any memorable episode since you started working here in EC Miami?
Michelle: One moment that comes to mind was our first Baynanza event. It was a perfect Miami day with blue skies and warm weather. The staff and students went and participated in the island clean up. It was really nice to see everyone get together for a common cause and have fun at the same time.
Q5) Last words to EC students?
Michelle: Life is short, make the most of it! Always go for your dreams, even if they feel to big. I hope it doesn't bother you much. You can reply it at your convenient time. Thanks!
Once again, congrats!
Comments
comments