The Fair is in town! Rides, rides and more rides, oh and there's the cotton candy, funnel cakes, turkey legs, the roasted corn on the cob… no wonder this is one of the largest annual family events in the State.
This is more than one giant amusement park…There will be tons of live events and games, agriculture shows, a circus, a petting zoo, livestock exhibits, an ice show, skateboarding races, professional boxing matches, Grammy Award winning performers…All live entertainment and concerts are included in your admission. This year's line up include TLC, Nelly, Gente de Zona, and many more.
When? March 15 to April 8, 2018 Open Daily Except March 19-20 and April 2-3
Where? Miami-Dade County Fair, 10901 SW 24th St. Miami. Coral Way (SW 24th St) and 112th Avenue
How Much? General Admission $12, 5 and under free. Tickets for rides are extra and the Fair will be using Magic Money, a digital ticket system held on a Magic Money Wristband using an RFID chip. Magic Money Wristbands are reusable and reloadable, so you can enjoy them throughout The Fair this year and for years to come! Reload your wristband using the Magic Money app, Magic Money Kiosks or Stations located throughout the fairgrounds. You can get your tickets here
Packages of 16, 36, 56 Digital Tickets for use for food, beverages, games and rides available online for $18, $38, $58. Unlimited ride package is $28. These are the online prices, they are higher at the fairgrounds. It can get pricey when you add up rides and food, but proceeds support scholarships that reward youth achievement in artistic, athletic and academic programs. Be there!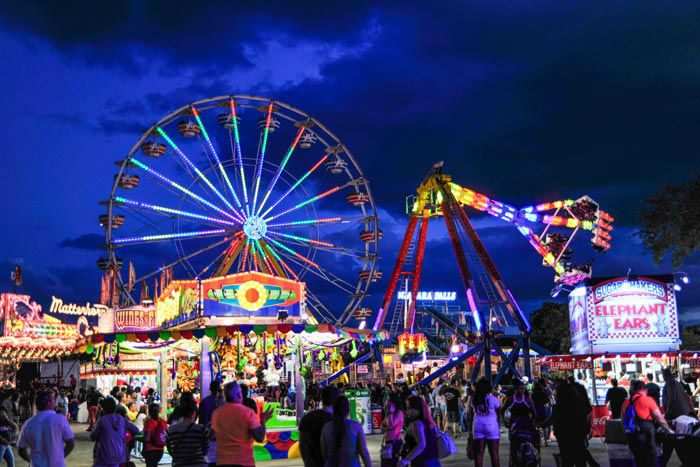 Comments
comments