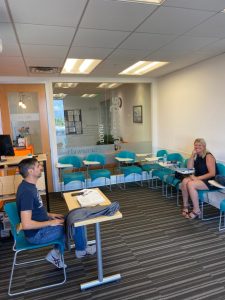 Hi everyone,
What would you do if you feel you have a busy schedule,need to focus on certain language skills or just want to have a more detailed attention from your teacher? I think the best answer for this questions would be :Come to our school and book private lessons at your own convenience.
What are private lessons ?
Private lessons or one to one lessons are a wonderful choice for busy professionals or people who need to work more closely on certain language skills. Our teachers will work with the students more closely.They are going to be able to spend more time brushing up difficult sounds.Teachers will go over challenging grammar structures or provide the students with vocabulary specifically designed for the learner.
Why are they so convenient ?
One private lesson normally lasts forty five minutes, but if you are interested you can book as many lessons as you want or need. We happily  provide students flexible hours to take them.We might also be able to accommodate the lessons to the students' busy schedules. Our experienced teachers have covered a wide range of topics with our private students.We have trained air traffic controllers ,influencers, models, doctors, and people from all the walks of life.
Our success story :
Today I want to share with you the experience of a super nice Swiss couple who took some private lessons in order to improve their English grammar, speaking and overall confidence. Melanija and Pascal, are visiting our beautiful city with two clearly set goals : learn English in Miami and enjoy their time after an extremely busy year. After reviewing all their options, they decided to book some lessons, and started to take them twice a week.During these last two weeks, we have practiced several tenses together, used them effectively in different speaking activities, and worked on difficult sounds. Keep working hard guys !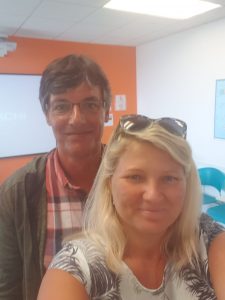 Comments
comments