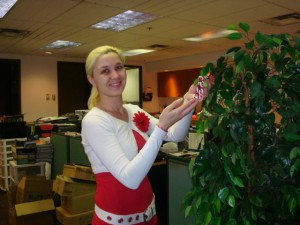 Today is March 1st – any other day for most of us, however, it means something special to our beautiful Academic Assistant, Vyara.  Vyara came into the office this morning with a huge smile on her face sporting red & white clothing!  She gave all of us a red and white striped bracelet and explained to us with great enthusiasm the meaning of March 1st for Bulgarians.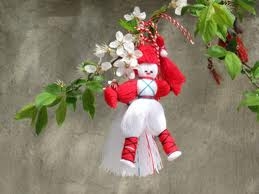 On March 1 Bulgarians pay tribute to "Baba Marta"(Grandma March), by tying red and white strings called "martenitsa" around their wrists, or as broaches. "Martenitsite"are a reminder of the coming change of season. The white color symbolizes the man, the power light solar zone. Later, under the influence of Christian mythology, the white stands for the integrity and virginity – the white is the color of Christ. The red is the woman and health: it is a sign of blood, conception and birth. In ancient times women's wedding dresses were red. "Matenitsi" is a kind of amulet against evil forces and wearing a martenitsa is a magical ritual act: the twisted red and white wool threads protect people through the mechanisms of black magic.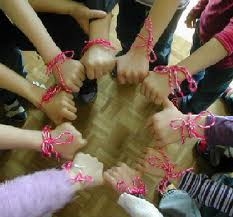 All over the world people meet spring with joy and new hope but it is only inBulgariawhere it is saved as an ancient custom. If you are walking along the streets inBulgariaon 1 March you will see many smiling faces, but most of all your eyes will be captured by martenitsi. Everyone has pinned one on their clothes, or has a bracelet. Moreover, you can see decorated pets, domestic animals, houses, trees on the street, etc. People wear martenitsa for a certain period of time. Usually the end of the period is connected with the first signs of the coming spring – blossomed trees, the first spring birds like storks, swallows or cranes. Then people remove their martenitsa and tie them to a blossomed fruit tree, or any tree.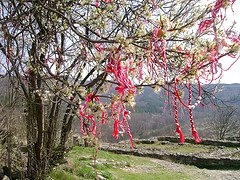 Thank you for sharing your traditions with us Vyara!  We are truly honored to learn more about your culture and to celebrate this day with you!!
Comments
comments