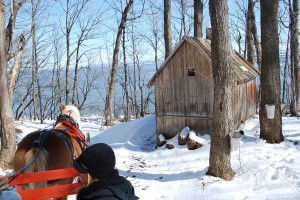 March kicks off our Sugar Shack Festival!  This is the time of year that Quebecers celebrate the production of the oh so sweet maple syrup!!  We celebrate our French Canadian culture through traditional food, song, dance and of course an over indulgence of the sweet maple syrup.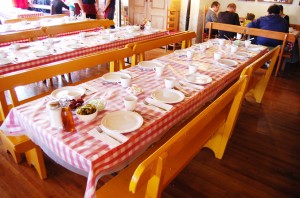 Maple syrup treats are enjoyed this time of year.  In March, when the days get warmer but the nights are still cold, the sap in the maple trees starts to rise. This maple water is boiled down to syrup, sugar, butter and taffy. During the maple syrup season, you can enjoy an experience that will really give you an authentic taste of life in Quebec!  The Quebec region of Canada is the worlds` largest producer of maple syrup, with over 8,000 individual sugar bushes producing close to 75% of the worlds` maple syrup supply.  Our uniquely cold, harsh winters and gloriously warm and sunny thaws each spring, combined with hundreds of thousands of acres of virgin, natural maple forests make ideal conditions for producing the sweetest and most flavourful maple syrup to be found anywhere.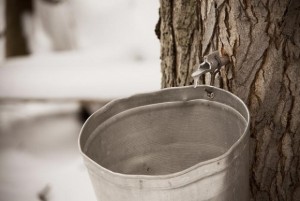 For us, Quebecers, it is a tradition to go to the sugar shack in early spring ,  to drink "Caribou" and eat a good meal.  The caribou is an animal but it is also a mix of wine and alcohol that really gets you in a party mood. The meal, also called "Sugar Time Feast" is compose of  pea soup, ham, omelet, pork beans, pork rhines (salted back bacon), meat pie  and potatoes.  Dessert usually consists of pancakes drenched in maple syrup and sugar pie.  The entire meal is served family style.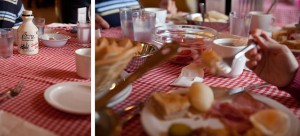 At EC Montreal, the entire month of March will be dedicated to the Sugar Shack!  Our student lounge has been transformed into a log cabin, referred to as the "Cabane à Sucre" in French.  We will be serving pancakes, enjoying traditional French Canadian Folk music, participating in French Canadian line dancing lessons and we will be completing the festival by taking an excursion to a traditional "Cabane a Sucre" for a party!  We will enjoy the traditional meal and dance the night away.  Students will have an opportunity to show off their newly learned dance skills!!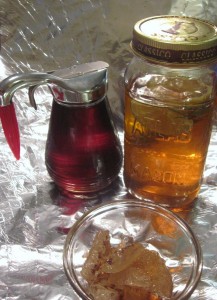 What a SWEET month of March we look forward to!!
Comments
comments