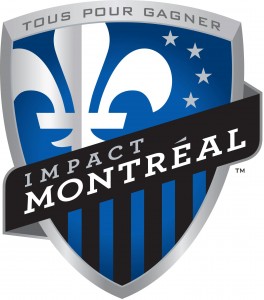 The Montreal Impact is the professional Soccer team of Montréal since 1993. After 20 seasons playing in the lower divisions of professional soccer in North America they are finally jumping in the highest level of football the Major Soccer League (MLS).
Their first official game is this Saturday against the Vancouver Whitecaps in Vancouver. This game is going to be high in emotions because the Whitecaps were part of the same league as the Impact before they went in MLS last season. The rivalry is high between these two teams. You can catch the game on RDS or TSN, it's at 6 PM this Saturday.
For the occasion the Montreal Impact are revamping their logo, their jersey and the stadium.
A new logo has been design for the occasion to celebrate the young history of the club.  
The jersey has been designed by Adidas and it includes different signs that represent the city. An embossed cross made up of tiny fleur-de-lys representing the cross atop Mount Royal that overlooks downtown, the two stripes down the sleeves represent the river that flows past the island of Montreal. Near the collar on the back of the jersey is the team motto in French, "Tous pour gagner," or "All for victory."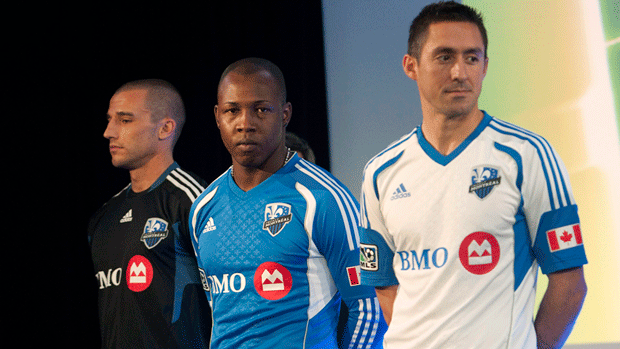 The stadium which is situated near the Olympic stadium is being expanded to 20 000 seats. However, they will play their first 6 games inside the Olympic stadium, including the home opener because the stadium is not finished yet. And also it's still really cold outside and the pitch is still covered with snow. 
The players come from a lot of different countries. The majority of the players are American but there are also, French, Italian, English, African, Colombian, Mexican and Canadian players.
The home opener is going to be next Saturday the 17th at the Olympic stadium, there still are tickets available. www.impactmontreal.com You can find some at this address and also information about the club.
-Laurent
Comments
comments