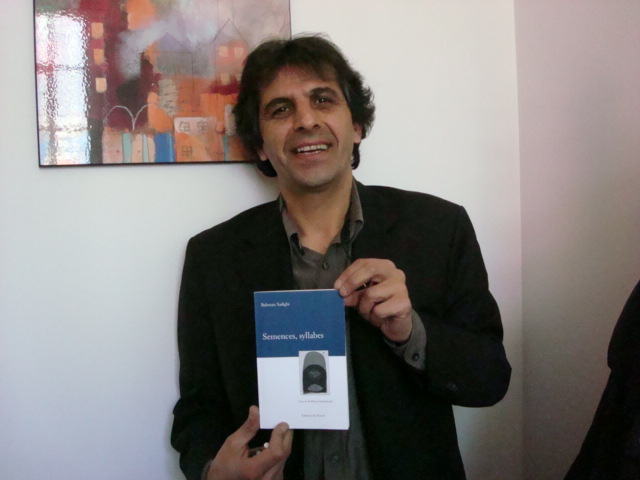 One of our French teachers, Bahman Sadighi, wrote a poetry book in 2004. The name of the book is "Semences, syllabes".
This is one of my favorite poems from Bahman:
"Une chose nait entre bouche et cendre et
Fleur de pierre
Le désir demeure au-dessus
Tu déchires la tête
Tu palpes le pouls
Le désir ne descend pas et tu te figes
Et nous nous figeons
Le prodige des langueurs
Du sans nom
Je m'éloigne sans comprendre
Je ramasse des cailloux
Et les tires dans l'eau"
Bahman has been teaching at EC Montréal since 2003. He only accumulates great reviews from the student. We are very lucky to have a teacher of this quality at EC Montreal.
-Laurent
Comments
comments