YES,  friendships can last forever.  Hosting an international student is advantageous for both students and host families.  For students it is an opportuntity of a life time.  They have the chance to learn about different cultures, learn or improve their English or French and visit a different city other than their own.  This is also true for our host families.  Our host families learn about different cultures and they too have a chance to visit the world.
This is Jocelyne Drolet on vacation in China with one of the students she hosted for EC Montreal.  Jocelyne and her husband have been hosting since 2007.  They love the experience and the opportunities that this has brought them.
Janet Hardin studied at EC Montreal in 2010.  Last year she invited Jocelyne to join her in China for a vacation of a lifetime.                                                               So yes friendships last forever!!!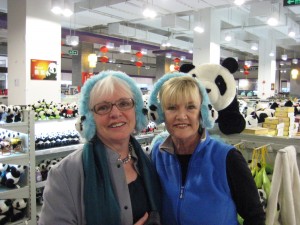 Comments
comments