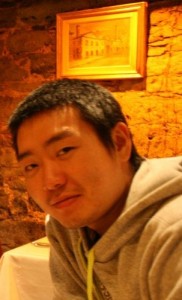 " Montreal is the extraordinary bilingual city.  Although the city is in Canada, because it is in Quebec province, the French culture is deeply rooted. I have always been interested in various languages. Montreal was the most ideal place for me to choose. It is just a fantastic city to learn two languages at the same time!
My first goal was to learn English so I also thought about transferring later on to another campus in Canada. But choosing Montreal as my English learning destination was inspirational! As a matter of fact, I am planning to stay here longer!
Plus, most people have no problem to speak in English and French. And the sophisticated French influence is seen in the architecture of the city and its gastronomy! For these attractions, I'd like to rank high in my city preference!
I believe that Montreal will be the best choice whichever language you are interested in!
Relatively low living cost. Full of generous people.
Definitely, Montreal is too good city to keep to myself!"
– Soo-Hyun Park-
Comments
comments