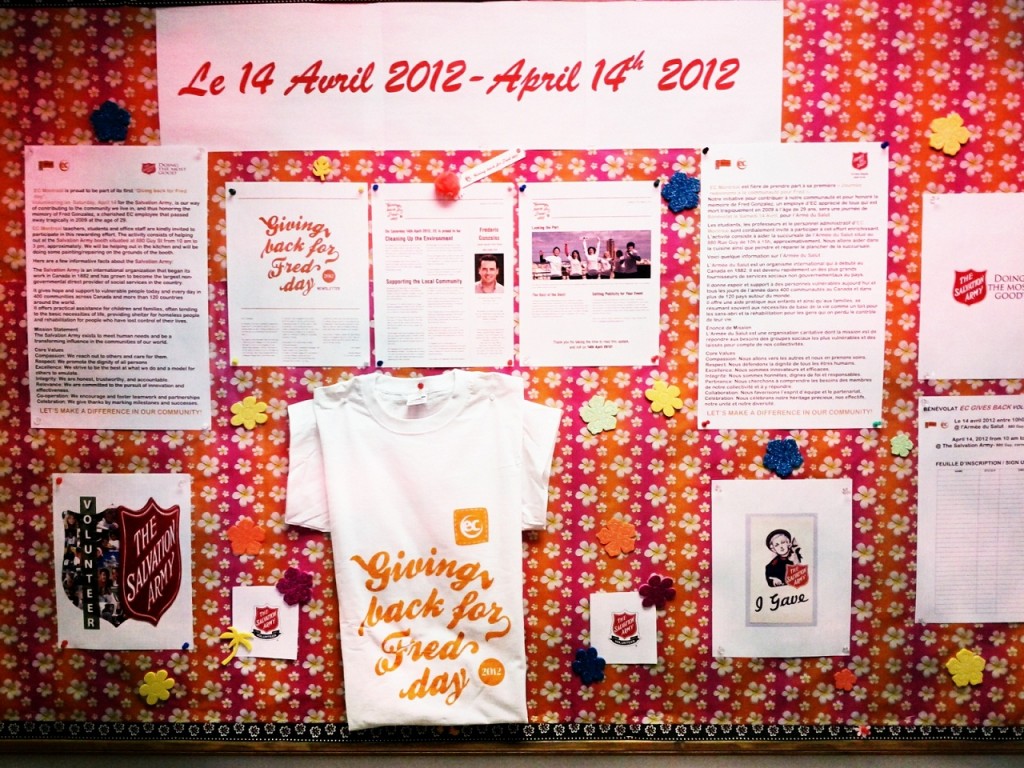 On Saturday 14th April, EC Montreal will be visiting the Salvation Army located downtown Montreal as a part of EC's global event, "Giving back for Fred Day".
 This event is named after a colleague of EC, Fred Gonzales who was much loved and appreciated, but tragically passed away in 2009.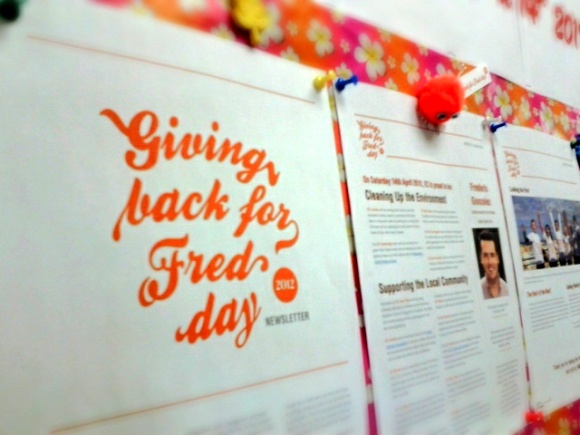 On this day, EC members all over the globe will be united in giving back to their local community.
The Salvation Army is an international organization that began its work in Canada in 1882 and has offered practical assistance for children and families, often tending to the basic necessities of life, providing shelter for homeless people and rehabilitation for people who have lost control of their lives.
EC Montreal staff, teachers, homestay families and students all together in hand will participate in cleaning and painting the Salvation Army center. Also, we will be doing a clothing drive in the school to donate to the Salvation Army.
We are looking forward to be part of this rewarding event.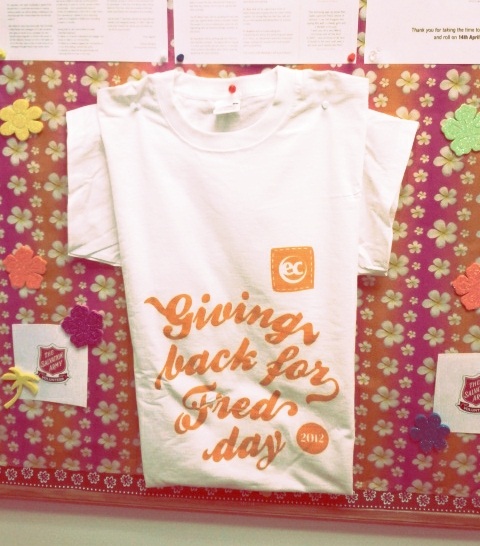 "We make a living by what we get, we make a life by what we give."
-Sir Winston Churchill-
Comments
comments