Today it feels like summer is just around the corner!! I have no way of knowing if that is indeed the case but today's weather made me realize that our teens are coming to Montreal soon!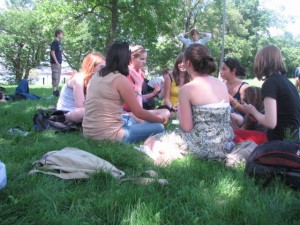 At EC Montreal we offer a language summer camp for teens ages 13-17 who want to improve their French and English. Our teens are coming from Europe, Asia, South and North America( so a little bit from everywhere!) or they are locals. The teens programme is a language  programme that combines language courses with daily educational activities :
| | |
| --- | --- |
| 09 :00 to 12 :00 | Instruction in class |
| 12 :00 to12 :30 | Supevised Lunch |
| 12 :30 to 16 :00 | Supervised Activities |
The students are learning in an interactive way with curriculums and activities that are adapted to their age group. The classrooms are fitted with smart boards in order to facilitate the learning process and the use of different learning tools.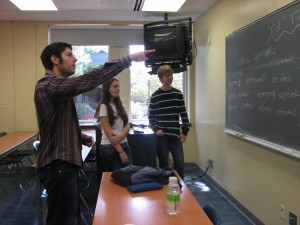 The teens have the option of staying with family or friends while they are here or they can choose an EC homestay family or the EC teens residence. There's a choice for every situation and budget.
We try to offer them an amazing summer in Montreal, they participate in so many different activities from the Jazz festival to rafting and strawberry picking. All of them return home with a great memories and pictures and with a lot more friends on their Facebook page!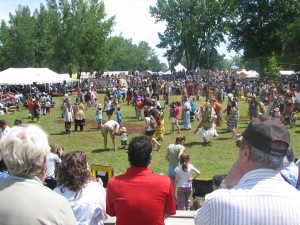 So, let the summer begin!
Comments
comments