This past Wednesday EC Montreal's student lounge was busier than usual!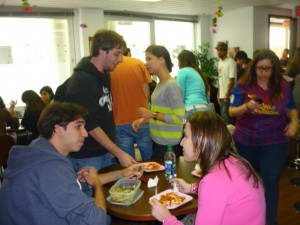 Despite the impressive number of students present there was  not too much conversation going on ( at least not right away)- the reason for it was obvious: everybody had their mouths full with poutine!!!
The first ones to arrive were Andrea's students from the English elementary class; thanks Andrea for bringing in the entire group!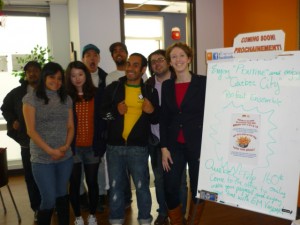 For those of you that are not familar with it poutine is a fast food dish that originated in Quebec and can now be found across Canada. It is sold by national and international fast food chains. In the basic recipe for poutine, French fries are topped with fresh cheese curds, and covered with brown gravy or sauce.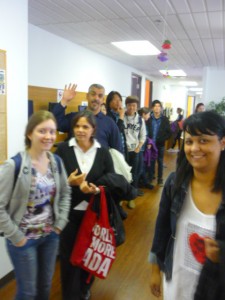 It was such a joy to see students linig up to be served a plate of Monreal's famous poutine and even come for second servings!!!  of course, not so many of your lovely ladies indulged twice , just because of the calories count in a poutine serving ( I kept telling them that it was low calories  just this once but, without too much success).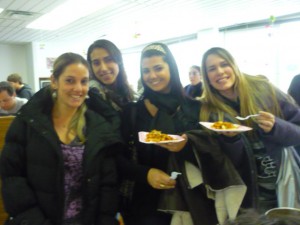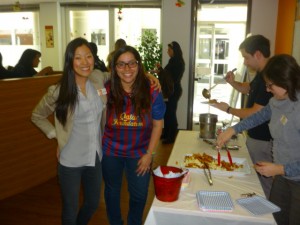 The lounge was literaly packed, the music was playing and the students were chatting and applauding the idea of serving poutine for their lunch break.
And just so you know this activity is a keeper, we will surely be repeating it!!!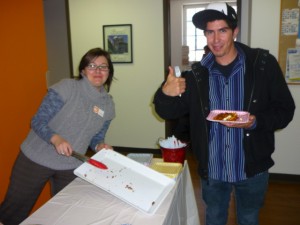 Comments
comments