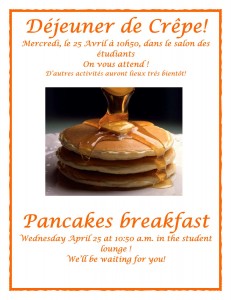 Today, we had a special treat for EC Montreal students, pancakes with syrup! A pancake is a thin, flat, round cake prepared from batter and cooked on a hot griddle or frying pan.  For some students it was their first time having pancakes.
 It was so much fun seeing the student's line up to get their serving of pancakes.  They were all waiting very patiently while our cook Laurent, who works in the office, prepared the pancakes to perfection.
 We at EC Montreal enjoy interacting with our students.  We know that being away from home can be difficult at times and we try our best to make the students as comfortable as possible and a part of our EC family.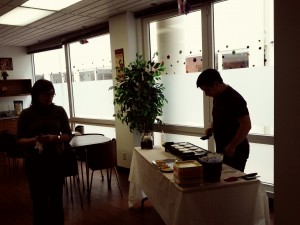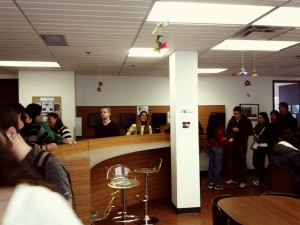 Comments
comments