EC Montreal had their first homestay workshop for new homestay families for 2012 on May 15.  This event took place at the school.  This event takes place twice a year.  It is mandatory for new families to attend.  It gives them a chance to meet the staff, visit the school grounds and ask questions about the programme.  We had over 40 people attending the event.  We welcomed everyone with a smile and escorted them to the student lounge for refreshments.  Everyone got a tour of the school.  The families were very impressed with the school; they liked the décor, the classroom space and mostly the location.  They said it was very convenient and easily accessible by Metro or bus.
This event also gave us an opportunity to do some student placements. While Elisa (Operations Manager) and Peggy (Accommodation Coordinator) placed students with families in the office the others were given a presentation by a guest speaker.  Our guest speaker was Sylvie, she has been hosting students since 1997, she does this with a passion Sylvie is a perfect role model.  Sylvie was excellent as you can see in the picture below all guests are very attentive.
 To end this special day we had 2 raffle tickets.  Two lucky families received a gift card.
 It was a wonderful day here at EC Montreal.  We want to thank everyone for their participation.
                                WELCOME NEW HOMESTAY FAMILIES TO EC MONTREAL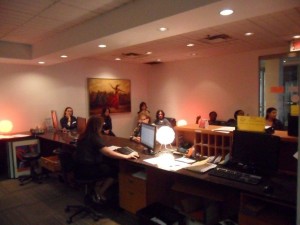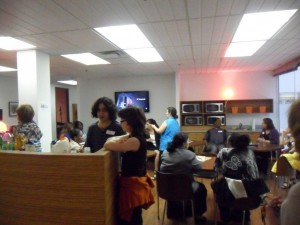 Comments
comments