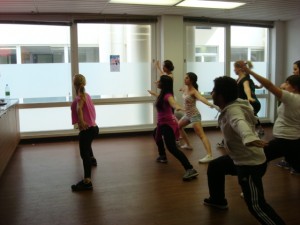 This past Wednesday EC Montreal staff and students participated in a "bootcamp" exercise class led by our gorgeous & fit Activities Coordinator, Andrea!
Participation for this activity was more than we expected!  We were pleasantly surprised by how many students were interested in getting fit!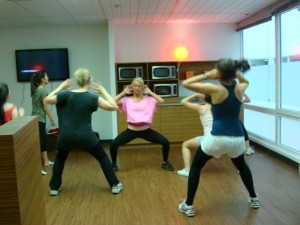 Andrea was really tough on us and as a result about half of those who participated completed the 1 hour training session!
The survivors requested that we have weekly or bi-weekly exercises classes as part of our activities schedule.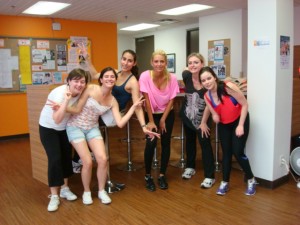 We are delighted that students are embracing our "Health & Fitness" month with such enthusiasm and spirit!!
Students should expect more fun fitness classes in the near future!!
Comments
comments