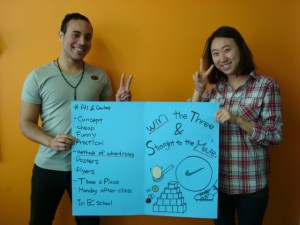 Last Friday the EC Montreal International Business English ( IBE) class put on their thinking/entrepreneurial hats and came up with  four activities that the school should consider when planning free ( or almost free!) activities for our students.
The four teams did serious research work by asking students to respond to surveys and, based on the compiled data, they carefully planned their offerings. They though about everything: advertising, appeal to students, costs involved, time of activity.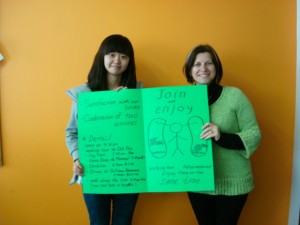 The teams came prepared, with their research done and ready to answer questions from the " jury" , their teacher and their colleagues; And they tried to sell their proposals in a businesslike manner!
All of the themes/activities proposed were very interesting, some more interesting for the summer months when the outdoors are inviting, some more for the winter months when people prefer to stay inside. We are definitely keeping them in mind when planning  upcoming student activities!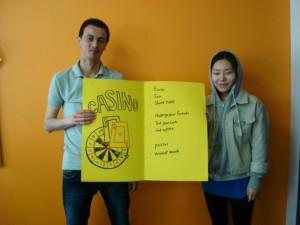 And since it was a competition we had to choose the winning team- it was not easy, but here it is! Congratulations ladies!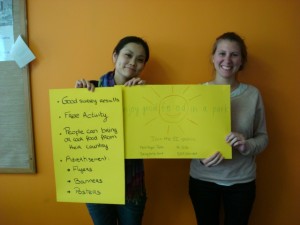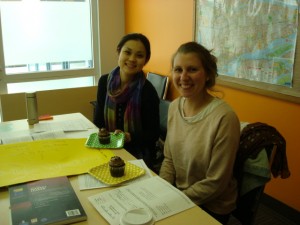 Thank you EC Montreal IBE class, and teacher Mary, for including such a challenging and productive project in you class activities and for helping us offer our students a memorable stay with us!
Comments
comments