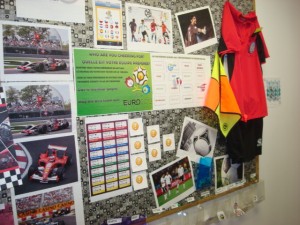 Preparations have been made, banners have been hung, activities have been planned!  We are ready for all the excitement that comes in June in Montreal!!  The EC Montreal free activities include; F1 Grand Prix races in Montreal and cheering on their favorite team in the Eurocup!!
Our team had a blast preparing for the events!  Our lovely Director of Operations, Michelle, was in Montreal visiting and wanted to be part of the action!  She proudly pinned a English flag on our Eurocup board.  Staff and students get a chance to pin up a flag representing their favorite team.  Let's see who the most popular team will be!!  We'll make sure to keep you updated!!  So far Italy has 3 flags, Greece has 1 and England has 1.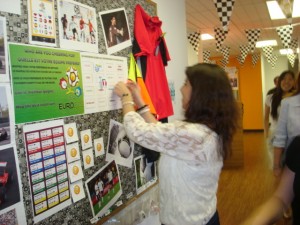 On June 6 , our student lounge will be transformed into a Grand Prix Souvenir shop.  At 1:30 students can get all their necessary gear to attend the races!!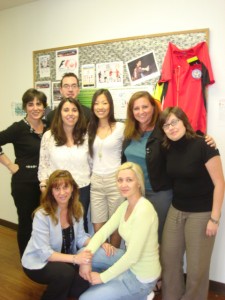 On June 20 at 3:20 p.m., we will be having a FIFI playstation tournament – keeping in the spirit of the Eurocup action!  Sign up to join the tournament!  Spectators can enjoy a pizza party!!
There are festivals and events throughout Montreal in June – but students don't need to go very far to be part of the action.  The EC Montreal school is going to be an exciting place to visit!!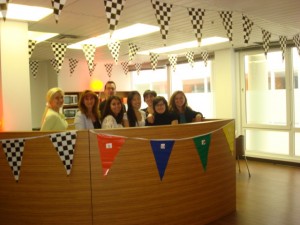 We hope you will participate in all the wonderful festivities Montreal and EC has to offer!
Comments
comments