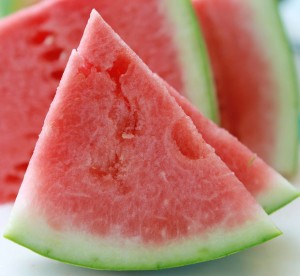 This Montreal summer is going to be a hot one, weather wise. And there is no better way to deal with the heat  than embrace it!
It's good to know that there are a lot of cool swimming options available. Although Montreal has over 70 swimming pools, nothing can replace the feeling of soaking up the sun on a sandy shore. Boasting over 250km of coastline, the island of Montreal and its surroundings offer several natural swimming destinations to help you stay cool this summer.
A stone's throw from the Old Port,Park Jean Drapeau Beach ($8 entry fee) on Île Notre-Dame is a great way to spend a few hours without going too far out of your way. Accessible by the Metro's yellow line, the beach's family-friendly atmosphere has something for everyone. In addition to swimming in the shallow lagoon-like water or lounging in the sand, this little urban oasis offers pedal-boat, kayak and canoe rentals, as well as beach volleyball and yoga classes.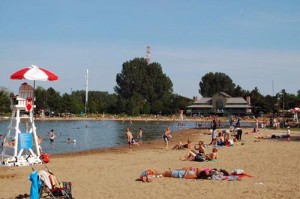 Situated on a peninsula on the northwestern tip of the island,Cap Saint- Jacques is Montreal's largest nature park and certainly one of the most scenic. With plenty of shady spots and a supervised swimming area, the beach at Cap Saint-Jacques is a beautiful place to spend a day.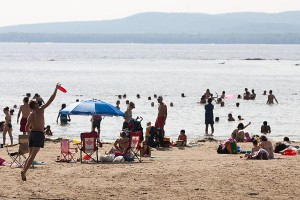 One of the latest additions to the club is the Clock Tower Beach situated in the Old Port. This newly opened public beach is set at the foot of the Old Port's iconic Clock Tower, and its main ingredients are silky white sand, bright blue parasols, Adirondack chairs and beautiful panoramic views.   The beach is also ideally situated for watching the fireworks competition right across the river at La Ronde.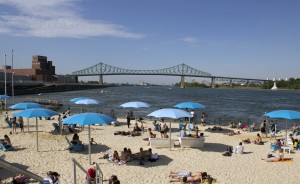 So grab your towel and your flip- flops and to the beach!
Comments
comments