The operations team, lead by Elisa, had set an objective to reach 500 facebook likes before December 31, 2012!  Well, only 5 months after creating our EC Montreal facebook page, we have met our objective!!  We are thrilled!!  Keeping the page active and exciting is a lot of hard work but we love doing it!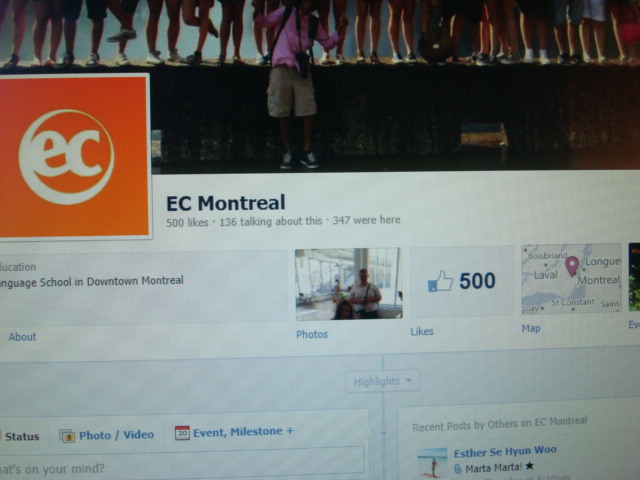 THANK YOU EC Montreal facebook friends!  We love sharing our pictures and Montreal information fun facts with you!!
Let's see how long it will take to reach 1000?!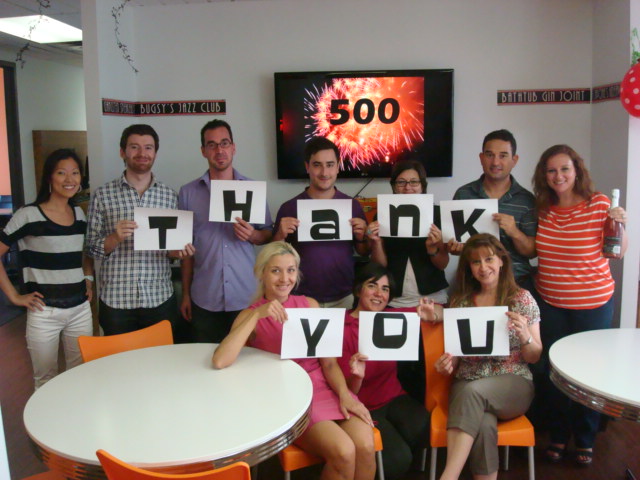 Comments
comments