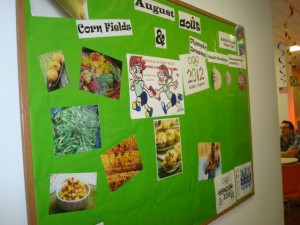 We have created an extremely festive stage to enjoy watching the Olympic games.  Themes are very important to us at EC Montreal!  It is important to celebrate each month in a festive and exciting way.  Our August theme, of course, is Olympic dreams!  We have decorated the school with Olympic rings and international flags.  It was such an enjoyable atmosphere to view the opening ceremony of the Olympic games last Friday.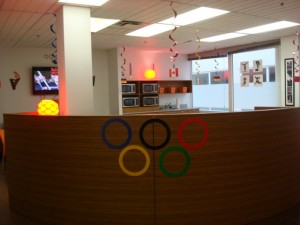 We will be keeping our interactive board updated on the current medal standings!  The Olympics bring all nations and cultures together and this special time that only comes around every 4 years should be enjoyed and celebrated to the fullest!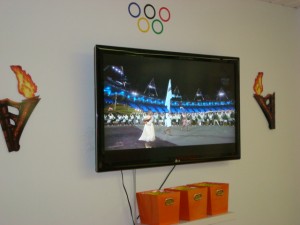 Let us all show pride for our countries and admiration to all those amazing athletes around the globe!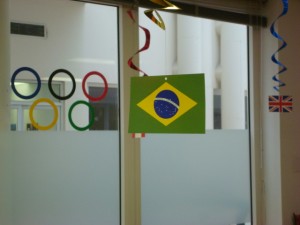 Comments
comments