Montreal is known for its "5 à 7".  You may ask yourselves, what does that mean?  It's direct translation means 5 p.m. to 7 p.m. but for us Montrealers in really means HAPPY HOUR!!  Every evening when the work day is done, co-workers get together at a local pub, bar or lounge to take advantage of happy hour specials.  No matter what day of the week it is, whether it's raining, snowing or 40 degrees with the humidity out there, Montrealers love their 5 à 7!  Normally, the special is 2 for 1 drinks or free snacks, like at Weinstein & Gavino's or Winnie's Pub.
Wherever you choose to go for your 5 à 7, be safe and enjoy!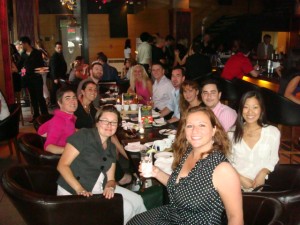 Cheers from the EC Montreal team!
Comments
comments