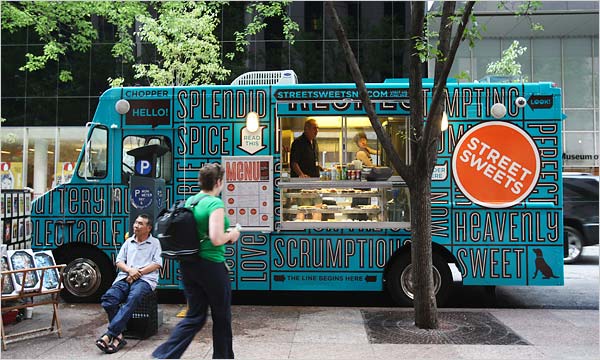 There's a growing push for street food in Montreal. How great it would be to have a street food festival to add to the rich Montreal summer scene! Things seem to be going in that direction slowly.
Grumman '78 have started to offer they delicious tacos straight out of the tuck on selected dates  at the Olympic park the Now. other newwe and less famous ( for now ) are starting to so it as well. Here are some of the " culprits" you may want to look out for :
La Mangeoire- their reasonably priced gourmet sandwiches are the real deal –  Run!


Monsieur Crémeux-this ice cream truck keeps things interesting by using it as a base for other frozen treats like sundaes, banana splits, milkshakes and more!

Comments
comments