What a gorgeous Sunday we had at the Jean Talon Market in Little Italy this past Sunday.  The sun was smiling down on us while we strolled through the streets in Little Italy!  The colours, sounds and aromas that surrounded us were spectacular!  The street merchants had pizzas, panini, canoli and gelato for sale!  Italian music was blaring all around us!  The stage was set for concerts, fashion shows and the opera.  The Italian community was out waving their green, white and red flags while the rest of the Montreal community enjoyed being Italian for a day!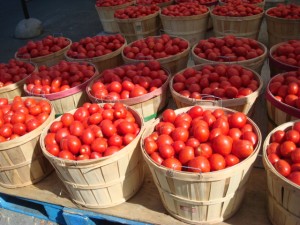 Italian cars – the ever popular fiat, ferraris and vespas were on display for all to admire.  My personal favorite was the little white fiat with gorgeous long eyelashes!!  It is on my wish list!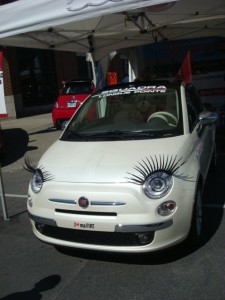 We can see people strolling along St-Laurent Boulevard with gelatos in one hand and shopping bags in the other – going in and out of clothing shops, shoe stores and markets!
It was a perfect Sunday and will remain in our memories for a long time.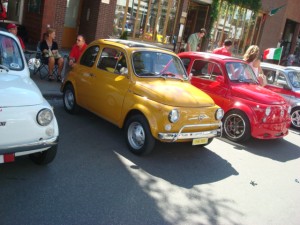 Comments
comments