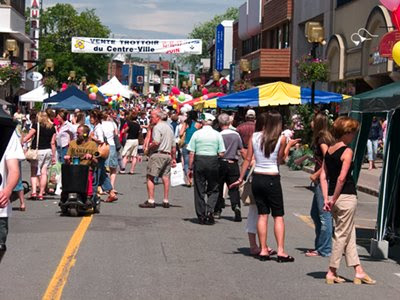 In Montreal, a sidewalk sale is also called a vente trottoir, French for "sale sidewalk." These street fairs, or ventes trottoirs, start as early as May, with Montreal's sidewalk sale season ending by mid-September, sometimes October. Great shopping deals, outdoor cheap eats, live entertainment and activities for kids are often part of the experience, offering appeal to anyone snooping for sales and to families looking for something to do that will please the whole clan.
In case Montreal's terraces haven't given you enough time outdoors, you can catch a few more sun rays  and the last days of summer sales- ideal for our EC Montreal students  last minute shopping  sprees before they  head back home!
Here are some pointers on where to be:
August 20 to August 26, 2012 Where: Monkland Avenue, from Girouard to Wilson (map)  &  Ste. Catherine, from Berri to Papineau (map
August 23 to August 26, 2012 Where: St. Laurent, from Sherbrooke to Mont-Royal (map); &  Wellington, from Régina to 6th Avenue (map)
August 30 to September 2, 2012Where: Mont-Royal, from St. Laurent to d'Iberville (map)
So enjoy the nice weather on the streets of Montreal!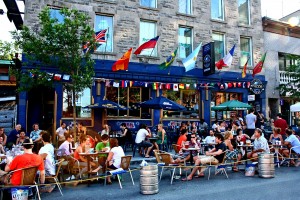 Comments
comments