All we can say is WOW!!!  We have had 37 countries represented at EC Montreal in August!  The world really does come to us!  It is absolutely wonderful watching students from different backgrounds, cultures and religions coming together and bonding at EC Montreal.  We have created such a wonderful sense of community at our school.  These friendships and sometimes love relationships can last a lifetime!  We are honored to be a part of their international experience!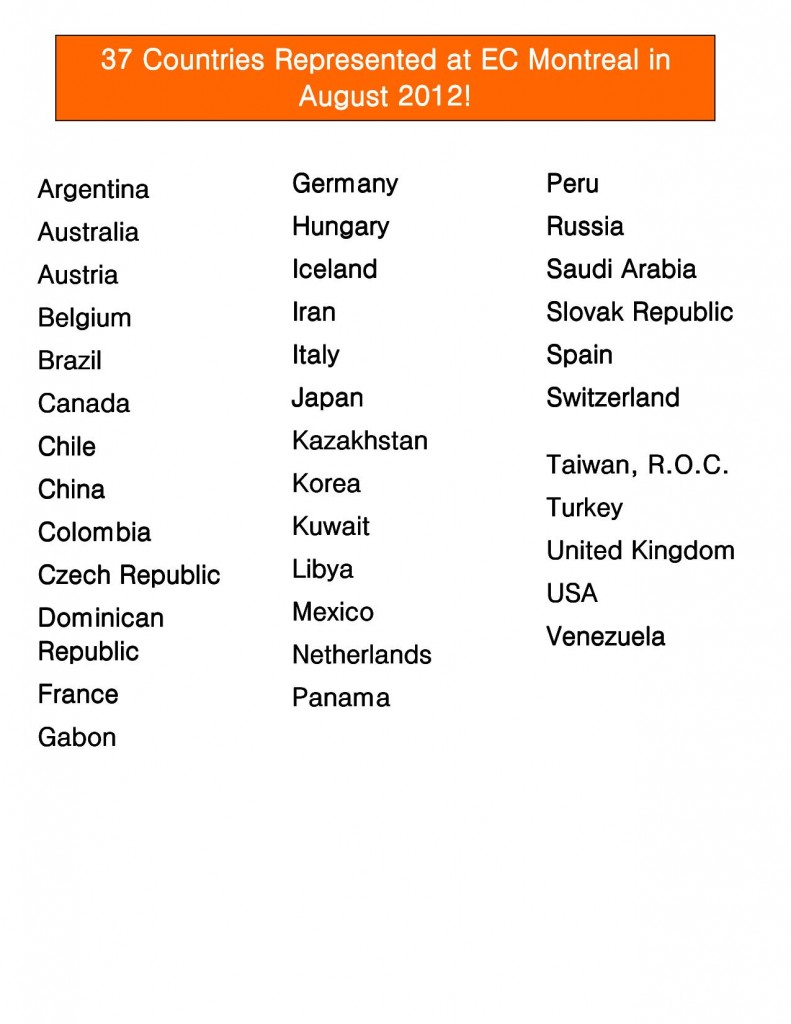 We have always had a very good linguistic mix in Montreal.  There is never one dominating language group.  This really assists students in their immersion experience in Montreal.  They can really benefit from learning a language where it is spoken!  They are forced to practice either their English or French language skills (or sometimes both) with their school mates.  They have the unique opportunity of meeting people from all over the world and learning about other cultures, customs and traditions.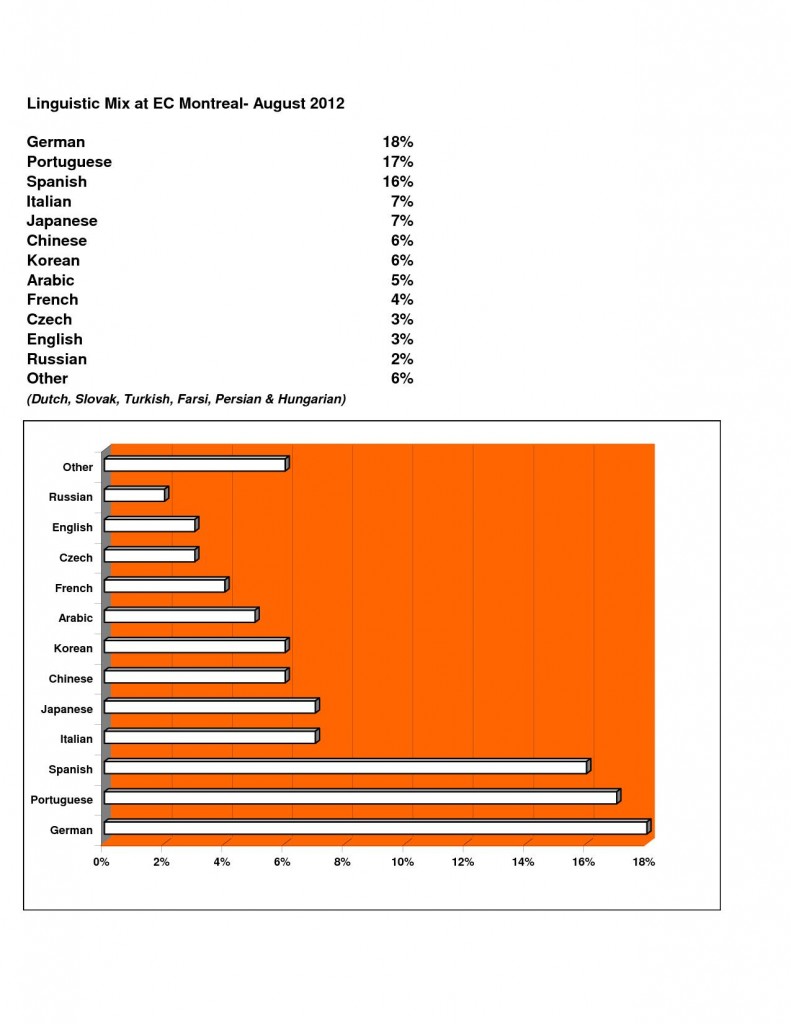 It is a rewarding and enriching experience for us all!
Comments
comments