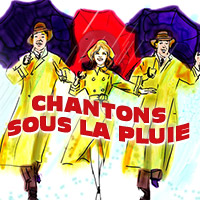 I am sure you have all heard of the famous musical singing in the rain.  Well, we have a French version and it is currently being played in Montreal!  The promoters of the event were out and about on the Main yesterday in their rain coasts and umbrellas handing out flyers.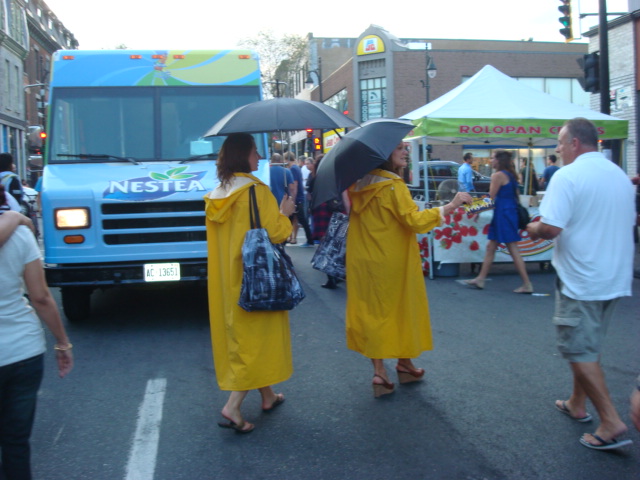 It has been showing since July and has been getting RAVE reviews!!  They have just added some last minute shows due to the enormous popularity from August 30 to September 8.  The show takes place at hte Theatre St-Denis.
Some reviews for the show by Montrealers:
Un hit…Un Must (Valerie Guibbaud from Rythme FM)
Le feel good show de l'été (Raphael Gendron-Martin from Journal de Montreal)
Incroyable! (Karima Brkh from Radio Canada)
For tickets you may go to hahaha.com.   What a wonderful way to practice your French language skills by taking in a French musical comedy!
Comments
comments