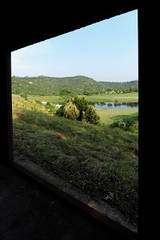 Montreal Train Escapades
looking for an affordable out-of-town day trip but you don't have a car?  No problem.
Hop on a train and spend the day in a vineyard or two, go on a river cruise or learn, up close, how honey is made. Offered by the Agence métropolitaine de transport (AMT), Montreal train escapades cover a wide range of interests. Escapade activities include:
wine tasting and/or cheese tasting
chocolate maker visits
fruit and veggie picking
fall apple picking
spending the day at a sugar shack
historical site exploration
visiting one of the largest train collections in North America
Montreal Train Escapades: When
Montreal train escapade season ranges from March through October with escapades generally lasting an entire day, from 9 a.m. to 5 p.m. Consult the train escapades schedule for details.
Comments
comments