EC Montreal is proud to introduce Cindy and Michael.
Cindy is a dental assistant and Michael works for the city of Montreal.  They live in a beautiful home in LaSalle.  Michael loves fishing, home renovations, playing the guitar and get-togethers with friends.  Cindy loves dancing, baking, movies and get-togethers with friends as well.
They love the idea of opening their home to international students learning English or French Abroad and helping them with their language skills as well as teaching them about our culture.
They are presently hosting Yuta from Japan.  Yuta is here for three months and he works for Hitachi Automotive Services.  Yuta arrived with little knowledge of the English language and thanks to Michael and Cindy he has improved tremendously.  We also had the honour to meet Mr Kazuo Kurashige, Manager, Human Resources Group and Administrative Division for Hitachi and Satoko Fukada, Director of Global Education Agency that referred Yuta to EC Montreal.  They were both very impressed with Yuta's development and our school.
Thank you Michael and Cindy for being part of our EC family, we wish you continued success in all your endeavours and with EC Montreal.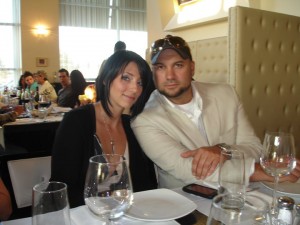 Comments
comments