Montrealers are always talking about the amazing poutines you find at La Banquise.  I had never tried it before – you can get poutine anywhere in Montreal.  What is so special about La Banquise?!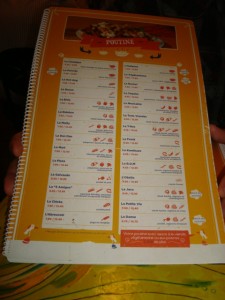 Our Teen students visited La Banquise this summer as part of their tour of the Plateau Mont-Royal.  They made sure to let us all know how AMAZING the poutine was and if they can go back.
I finally decided to try out La Banquise for myself!  Well, it surely does not disappoint!!  There are so many poutines to choose from, it's very hard to make a choice.  If you are in the mood for Italian – well, they have an Italian poutine served with meat sauce and lots of cheese.  If you are in the mood for Mexican food, well, they've got that too – poutine served with Mexican chorizo and guacamole!  The menu is quite extensive.  They serve local Quebec beer, which is always a treat!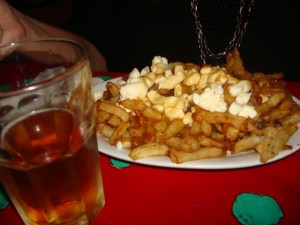 I went for the classic poutine – fries, gravy and cheese curds.  I couldn't get enough!  It was spectualar!!  A real Friday treat and a wonderful way to start the long weekend.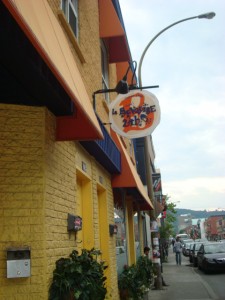 You have got to visit the Plateau Mont-Royal, head down Rachel street and enjoy the legendary Banquise poutine!!
Comments
comments