Another wonderful street festival took place this past week.  The Mount-Royal sidewalk sale.  There were vedors and food trucks set up from St-Laurent Boulevard to Iberville.  The music playing and wonderful BBQ aromas filled the street with so much life!!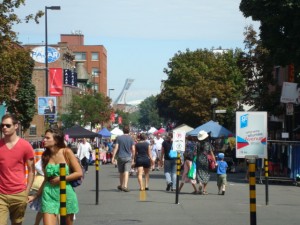 I was so happy to run into our group of students who were enjoying the day.  They had just come from having brunch at Beauty's.  They got the idea from reading my former blog on what to do Labour Day weekend in Montreal!  I was thrilled to learn that our students are reading our blogs and taking our suggestions!!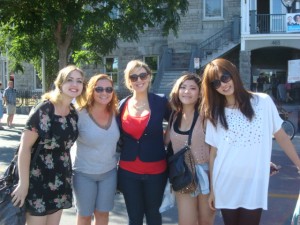 They told me they were learning so much about Montreal through our blogs.  They are seeing the city through the eyes of its locals and that is so important to them!
Comments
comments